When I posted that we were crazy at work a few weeks ago, I was totally mistaken. This week has been terribly busy so I have nothing fun to report. Instead, enjoy another Pinterest post and hopefully I can get caught up this weekend!
This might be my favorite food post because I love potluck parties with lots of snacks rather than one main dish. I'm sure I've made more appetizers than this from Pinterest but I only had these 2 pinned.
Buffalo Chicken Bites
I made these one night when Matt, Julie & Clayton came over and they were a hit! I think they would have stayed together better if I shredded the chicken more but they still tasted great. They were definitely messy to make but well worth it.
From
Sweet Pea's Kitchen
Crab Rangoon Dip
I think I made this the same night and it was just "eh" to me. Give me some real crab rangoons and we'll be in business but this would work in a pinch.
From Reckless Abandon Cook
Of course I've pinned a ton of desserts because of my sweet tooth and these did not disappoint!
Butterfinger Cake
This is a typical poke-and-pour cake and it was SO good. It got rave reviews at work and it's so easy.
From
Plain Chicken
Apple Snickers Trifle
I made this for another work party and although it took some time, it was well worth it. I thought it tasted like a caramel apple with chocolate drizzled on top so it would be perfect for fall! (And it looks pretty, too).
From
Desserted Planet
Peanut Butter Cookie Dough Dip
I just made this for the Super Bowl party this year and everyone loved it. It came together really quick so I'll definitely keep this in my back pocket for other parties.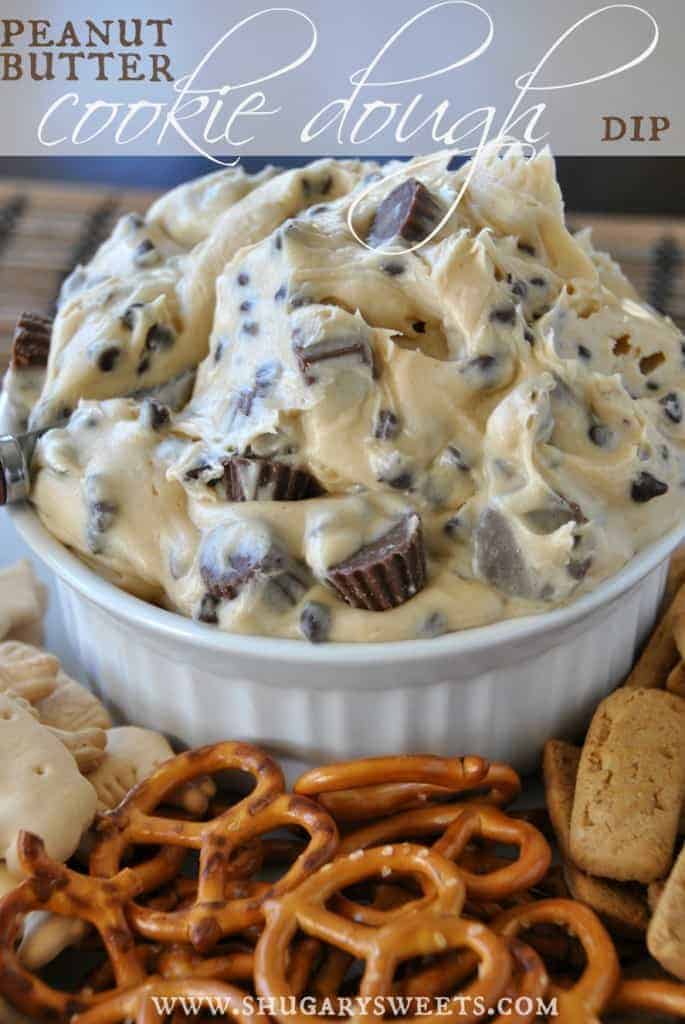 From Shugary Sweets
Baked Smores
I made this over a year ago and remember that it was kind of a pain to make. Rolling out the dough and pressing it on top of the marshmallow proved difficult but they were good when they were done. My only complaint is that the marshmallow smelled like it was burning if I reheated them in the microwave.
From The Apron Gal
Most of my Pinterest recipes have been a hit, do you have any to share?!